New to 4|12 Church?
Here at 4|12, we're all about Jesus. You won't be met with shame, guilt, or condemnation and we don't care how you're dressed or what candidate you voted for. Our church is made up of imperfect people with every kind of story imaginable!
SERVICE TIMES
LOCATIONS & DIRECTIONS
Meet Our Lead Pastor, Pastor Tom Hughes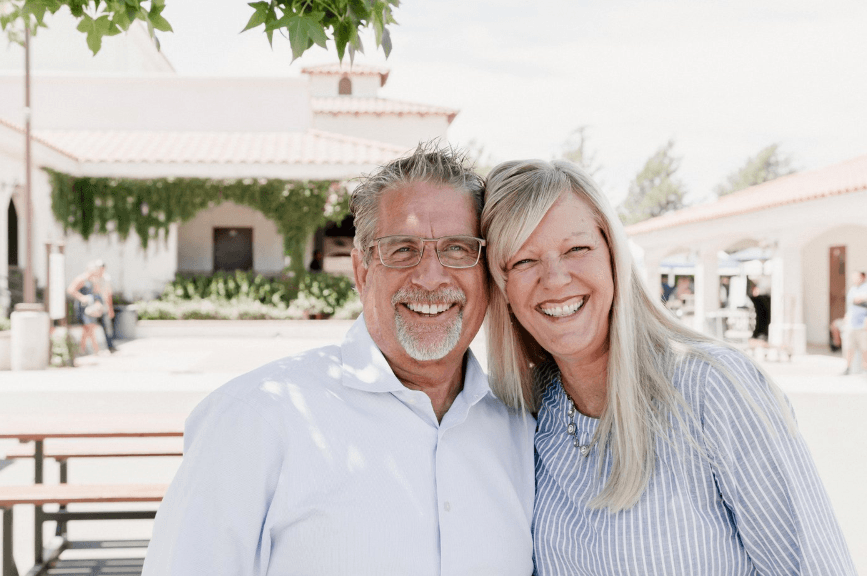 Pastor Tom Hughes came to 4|12 Church in 2004. Since then, he has served as 4|12's lead pastor. Tom has been married to his wife, Jackie, for 25+ years. He and Jackie have two kids.
----------
"On behalf of myself, my wife Jackie, and the entire 4|12 Family, I would like to thank you for visiting us! And we can't wait to meet you on a Sunday Morning!"
Pastor Tom
Meet Our Pastors & Staff
Meeting someone for the first time can be intimidating...
... going to a new church for the first time can be nerve-racking but we want to help make your first experience a great one!
So we would love to know a little bit about you and we would love to answer any questions you might have!
What can I expect when I visit 4|12?
How long is a 4|12 CHURCH service?
In total, a 4|12 Church service is about 75 minutes in length. Services begin with the 4|12 Church band leading the church in music with song lyrics projected onto the screens so you can sing along and/or engage with worship however you feel most comfortable. After the music portion of the service is complete, one of our pastors will come out to share an encouraging and hope-filled message about Jesus.
What's the culture like at 4|12 Church?
Sundays at 4|12 are exciting, casual, and relaxed. Come as you are and expect to feel welcomed as our guest.
What about my kids?
We believe that kids should have a blast at church every single week and at 4|12 Kids, we make this a priority. The other thing we make a priority is your children's safety. Because of that, we have a detailed check-in process for our 4|12 Kids program the first time that you visit. You'll want to leave yourself an extra ten minutes to get signed in for the 4|12 Kids experience. 4|12 Kids is for infants and kids through Grade 5.
--------------------
"Honestly, I was a little anxious attending 4|12 for the first time...a little unsure of what to expect. But as soon as I walked through the front doors it felt like home."
Bill
"412 Church and its staff and head Pastor Tom Hughes are amazing caring wonderful individuals not only does this church care but it also teaches you in such a way that anybody can understand"
Jacqueline