4|12 STUDENTS
LIVE | GROW | SHARE
Learning how to LIVE a life for Jesus, as we GROW in our faith together so that we can go out into our schools and neighborhoods to SHARE Jesus with others!
-------------------------
What does this look like?
4|12 Students is designed to help middle school and high school students grow their faith, their character, and their relationships. It's about creating an atmosphere where they can belong. We encourage the youth of 4|12 Church to be involved in everything we do from inviting, participating in a Small Group and serving at 4|12.
Middle School meets every Sunday at 9:45AM and every Wednesday at 7:00PM
Meeting Times
4|12 Students is available during the 9:45 a.m. | 5:00 p.m. Sundays and 7:00 p.m. Wednesday services.
4|12 Student Events
4|12 Jr. High Newsletter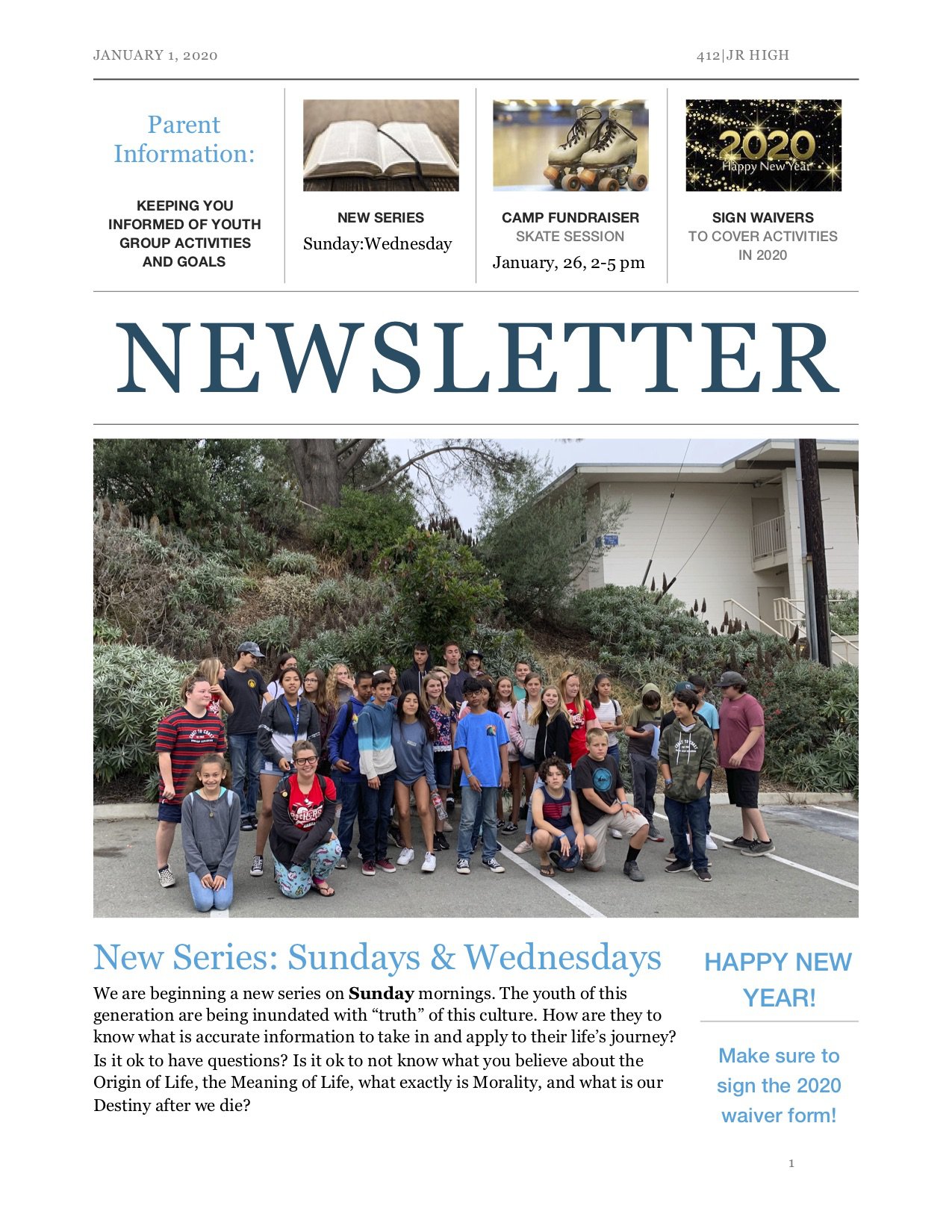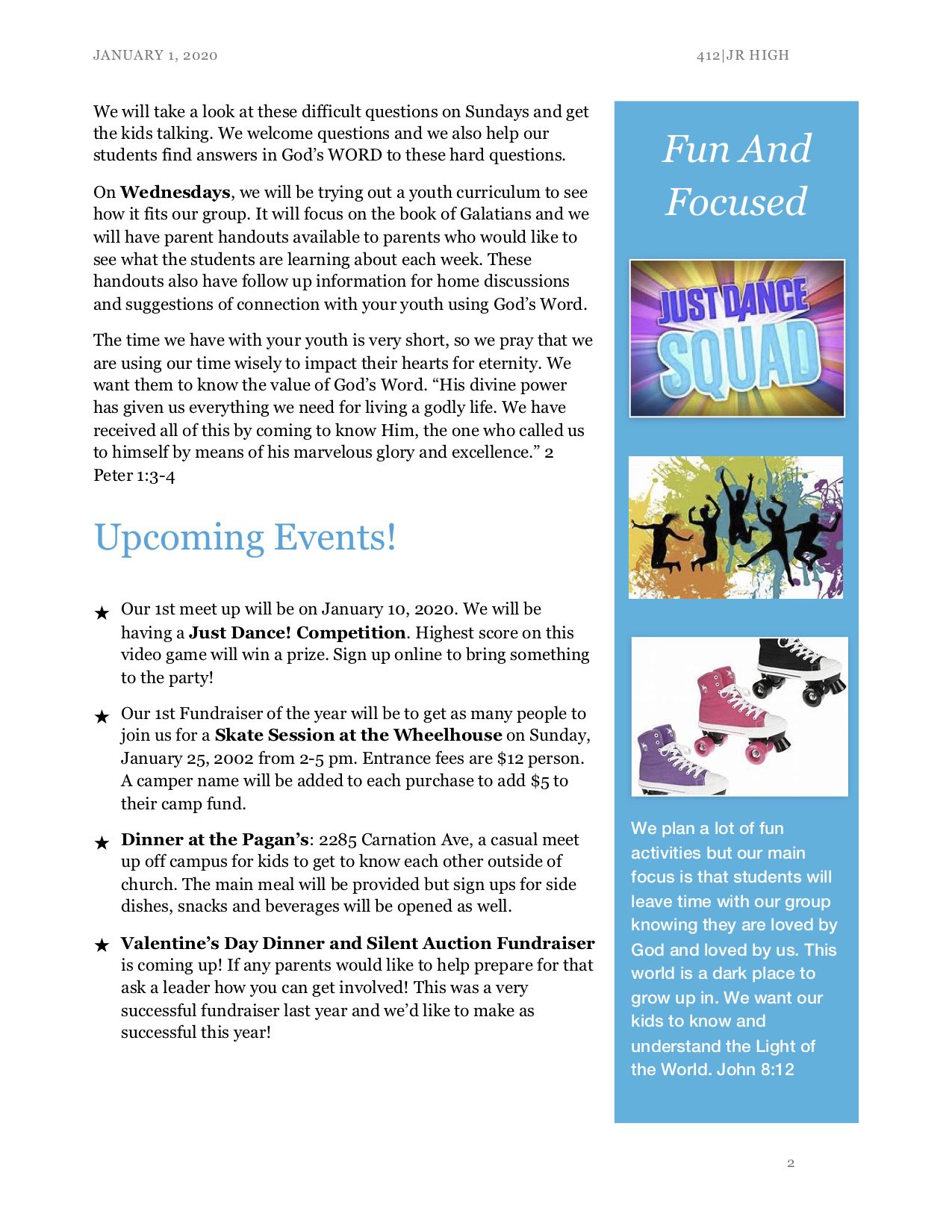 Sign up for our mailing list and get monthly updates!
Join our Facebook Group!
4|12 Students
Closed group · 33 members
Join our RemindApp!

Family Reading Plan (Jr High)